Dealing with cataracts can be a frustrating experience; over time, cataracts can affect our vision for the worse by making things look blurry and hazy. Cataract surgery is a safe and effective procedure that can help eliminate your issues with cataracts and increase your quality of life. Contact Urban Optique if you have any questions or concerns about our cataract surgery procedure — our friendly and knowledgeable staff can help you find the information that you are seeking.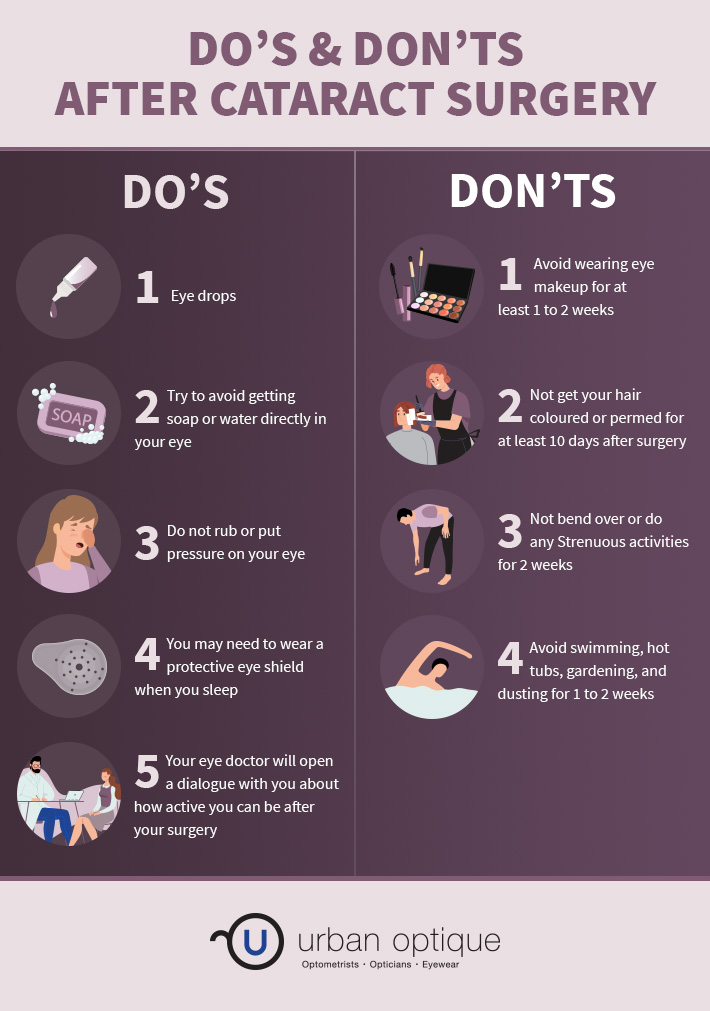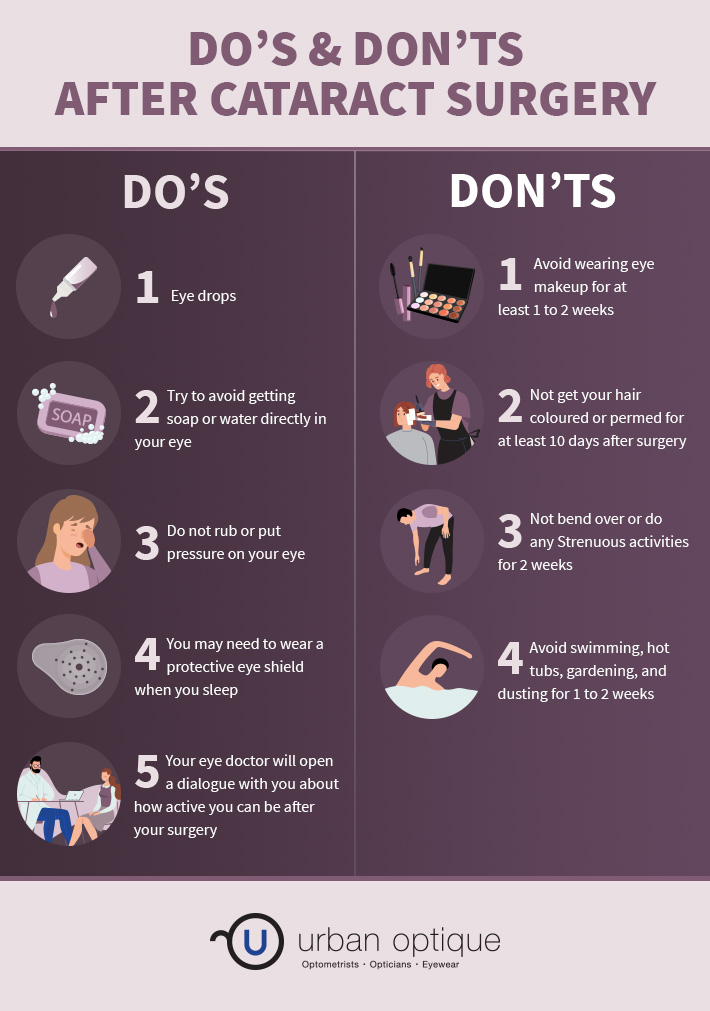 What are Cataracts?
A cataract describes the condition of having a cloudy area in the lens of your eye. It is a common condition to develop as a result of getting older. When you are younger you may not even notice that you are developing a cataract, but over time it can start to make your vision blurry, hazy, or less colourful — you may also notice that you have trouble reading or performing daily activities as a result of having a cataract.
Cataracts are not an incurable condition, though; cataract surgery is a safe and effective procedure that can help you get rid of your cataracts and see more clearly.
What is Cataract Surgery?
Cataract surgery is designed to treat cataracts and the accompanying symptoms. If your cataract is interfering with your ability to perform daily activities, negatively affecting another eye problem, or they are lowering your overall quality of life, your eye doctor may suggest that you receive cataract surgery.
Cataract surgery is typically not an urgent operation and waiting to receive this procedure will not harm the health of your eyes; take the time to properly assess whether or not you need surgery and consult with your eye doctor. If you are considering cataract surgery, keep some of these questions in mind:
Can you see well enough to safely perform your job and to drive?
Do you have problems reading or viewing digital screens?
Is it difficult to cook, shop, do physical activity, or take medications?
Do vision problems affect your ability to perform daily tasks independently?
Do bright lights make it difficult for you to see?
How is Cataract Surgery Performed?
This procedure involves a doctor removing the currently cloudy lens from your eye and replacing it with an artificial (intraocular) lens. The surgery usually lasts about 1 hour and is virtually painless. You will also usually be awake for this operation — you may notice some flashing lights and motion, but you won't be able to see exactly what your doctor is doing.
During the general performance of this operation, your doctor will:
Put numbing drops into your eye so you will not feel anything on the surface of your eye during the operation.
Use tiny, precise instruments to cut into your eye, break up the lens, and take it out.
Replace your old lens with a new artificial lens.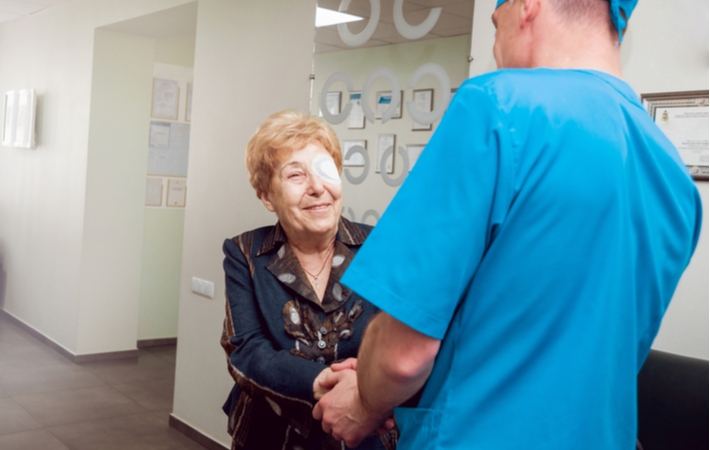 What You Can Do to Recover Effectively After Cataract Surgery
During the first few weeks after your surgery, you may find the following helpful:
Eye drops — your eye doctor may recommend that you use eye drops for a period of time after your surgery to help with recovery.
Try to avoid getting soap or water directly in your eye.
Do not rub or put pressure on your eye — your eye doctor may ask you to wear protective eyewear to shield your eye from potential damage or irritation.
You may need to wear a protective eye shield when you sleep upon recommendation from your eye doctor.
Your eye doctor will open a dialogue with you about how active you can be after your surgery — they will inform you how long you need to recover before you can safely exercise, drive, or do other activities again.
Best Practices for Recovering at Home
Once your surgery has been completed, there are some general tips you can follow at home to make your recovery process smoother and less intrusive in your daily life. Once you are back at home, you should:
Rest whenever you feel tired — getting enough sleep helps the recovery process greatly.
Move slowly, and be careful when taking the stairs and pouring hot liquids — you may have trouble judging different distances for a while after your surgery.
Wear your eye bandage, patch, or shield the recommended amount that your doctor tells you to.
Be careful to keep any hygienic materials out of your eye, especially for the first week — you can shower or wash your hair the day after receiving your surgery, but you should remain mindful about using hygienic products.
Avoid wearing eye makeup for at least 1 to 2 weeks — you may want to avoid face creams and lotions as well.
Not get your hair coloured or permed for at least 10 days after surgery.
Not bend over or do any strenuous activities for 2 weeks — this includes biking, jogging, weight lifting, or aerobic exercise. Your doctor may require you to avoid these activities for longer depending on your surgery.
Avoid swimming, hot tubs, gardening, and dusting for 1 to 2 weeks. Your doctor may recommend abstaining from these activities for longer depending on your surgery.
Wear sunglasses when you are outside on bright days for at least 1 year after surgery, or otherwise recommended by your doctor.