What is Stargardt's Disease?
Updated January 28, 2020
Related to macular degeneration, Stargardt's disease is a rare genetic condition that results in deterioration of the macula, the small central area of the retina that senses light and is responsible for clear, detailed vision.
Although macular degeneration is generally linked to ageing eyes, Stargardt's disease is an inherited form that affects children and young adults.
When a child or young adult has Stargardt's disease, their eyes must be monitored regularly. Therefore, annual eye exams are extremely important in these cases.
Causes of Stargardt's Disease
When both biological parents carry mutations of the gene responsible for Stargardt's disease, it can be passed along to their children. Parents may carry a recessive form of the gene and not have the disease themselves.
The most common gene responsible for Stargardt's is called ABCA4. This gene makes a protein that normally clears away vitamin A byproducts in the retina. In abnormal ABCA4 cells, this protein is lacking, resulting in an accumulation of a fatty substance around the macula. As these clumps increase, central vision becomes increasingly impaired.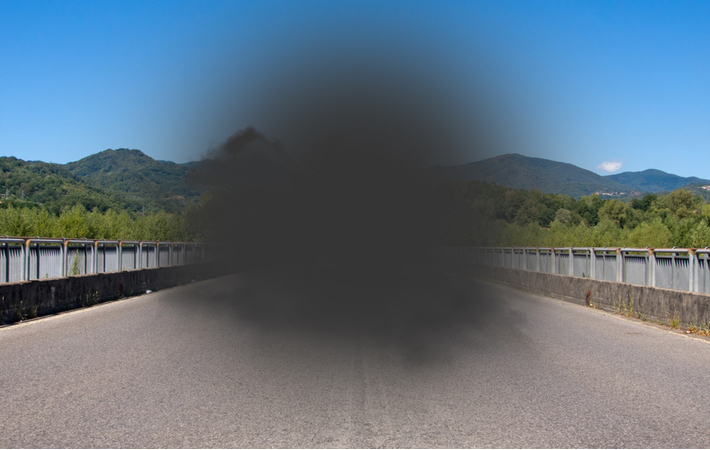 Symptoms & Progression
People who inherit Stargardt's disease often start noticing symptoms earlier in life, usually before the age of 20. While symptoms are similar to those in age-related macular degeneration (AMD), AMD symptoms often don't start until after the age of 60.
Common symptoms of Stargardt's disease may include:
Blurred vision
Fine details become unclear and hard to make out
Grey, black, or hazy spots in the center of vision
Long adjustment period when going from light to dark environments
Sensitivity to light
Fading of colours or development of colour blindness
The onset of symptoms and how quickly they progress is hard to pinpoint and varies with each individual.
Management Strategies & Coping with Stargardt's Disease
At this time there is no cure for Stargardt's disease.
While treatments continue to be researched and developed, there are certain management techniques we recommend that may slow its progression:
Sunglasses
The ultraviolet light that comes from the sun and tanning beds can expedite damage to the eyes, so wearing special eyewear is recommended. Look for sunglasses that provide 100 percent UV protection (or block up to 400 nanometers), wrap around the side of the face and fit snugly around the ears and nose.
Photochromic Lenses
More commonly known as transition lenses, photochromic lenses transition from clear to tinted when exposed to sunlight and back to clear once indoors.
Because these lenses automatically protect the eyes when exposed to light, they are a great option for people with Stargardt's disease.
Tinted Prescription Lenses
There are several tinted prescription lenses options for indoor use that protect against fluorescent lighting and other bright sources. Our optometrists can help you choose lenses that are appropriate for you.
Reduction of Vitamin A
Some studies indicate that taking vitamin A may increase protein fatty deposits and potentially accelerate vision loss. Talk to your optometrist about your diet and any supplements you may be taking.
Occupational Therapy
Because Stargardt's disease can cause vision loss at a young age – potentially in the prime of life, occupational therapy can be extremely helpful. Providing help with employment, socialization, and day to day skills such as driving and getting around can be a highly effective treatment plan when dealing with vision loss.
Lastest Research & Patient Registry
Luckily, over the past several decades, researchers have closely identified genes related to Stargardt's disease, which allows for better diagnostic tests, insights into possible treatments, and a number of resourcing efforts.
Initiatives such as eyeGENE, created by the National Eye Insitute (NEI), work to facilitate research and investigate treatments into inherited eye diseases. Similarly, there are several gene replacement initiatives and stem-cell-based therapies in clinical trials as we speak.
Patient registries are an important aspect of disease research and development. Established in 2004, the Fighting Blindness Canada patient registry works to unite people living with a range of inherited retinal diseases, including Stargardt's disease. By signing up, you join the fight: supporting new research and treatments, joining clinical trials, and generally improving patient care.
For more information and registration, visit Fighting Blindness Canada.
Never Compromise Your Vision
At Urban Optique, we pride ourselves on keeping atop of all eye disease research and treatment strategies, to maintain the highest level of patient care possible. If you have any questions about Stargardt's disease or any other condition, book an appointment or come visit our friendly and knowledgeable team today!