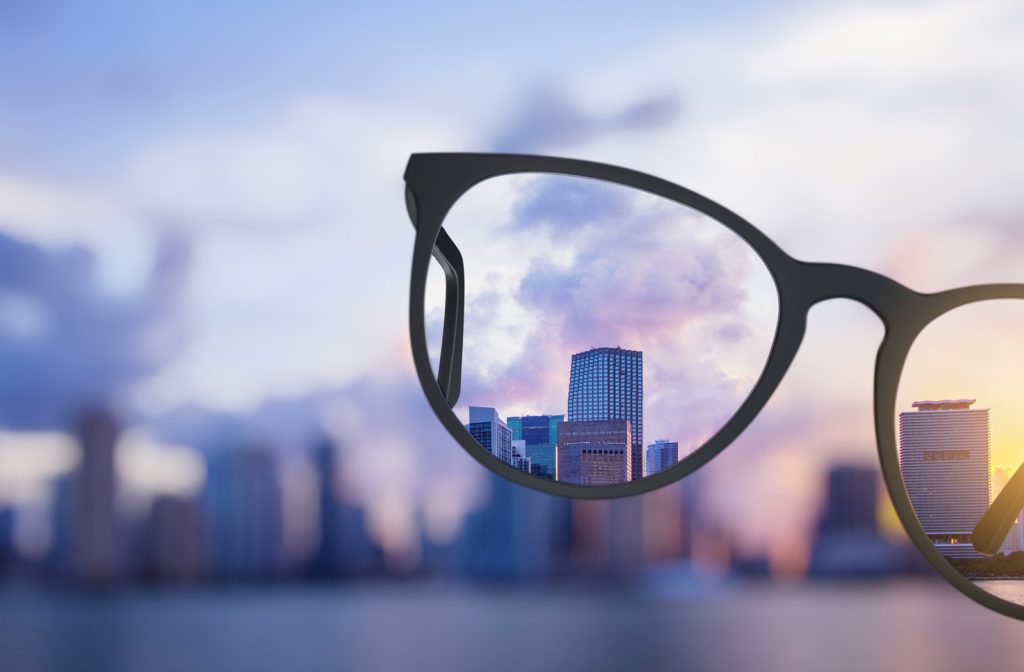 What to do When You Need Vision Correction
Since 2016, over 74% of Canadians required some correction to provide them with clear vision. Eyeglasses are a popular choice for added clarity as they are noninvasive and add a fun element to your style. Over 50% of Canadians choose glasses as their primary form of vision correction.
If you're experiencing blurred vision or trouble focusing on fine print or distances, it may be time to update your prescription and have your eyes examined. Your optometrist can give you an expert opinion on your eyes' overall health and whether you need vision correction.
You can source fully comprehensive eye examinations for you and your children at Urban Optique to preserve and protect your vision. Your optometrist will evaluate your health and vision using various tests and diagnostic tools to ensure you are receiving the highest standard of care.
Your Lens Power & What it Means
Eyeglass lenses vary in power to accommodate for various refractive errors. For more serious errors where vision is significantly blurred without eyeglasses, the lenses need to provide stronger correction.
There will be a number that corresponds to your vision when you receive your optometrist's eyeglass prescription. These numbers represent diopters, the unit used to measure the correction, or focusing power, of the lens your eye requires.
The farther the number is from 0, the more focusing power your lens will need to give you clear vision. Focusing power is created with more curve to a lens to mimic the curvature of a healthy cornea, so the higher the number, the more lens material needed. This means that high prescriptions typically require thick lenses for proper vision correction.
Types of Lenses
As technology continually improves, so do eyeglass lenses. Where most eyeglass lenses were made of glass in the past, modern styles are predominantly made of a specialized plastic. Plastic lenses are more durable, lighter, and thinner than previous styles, making them a superior choice for most eyeglasses.
Types of lenses include:
Multifocal Lenses
Multifocal lenses have multiple lens powers in the same lens to provide vision correction for both near and farsightedness. As we age, the lens of the eye becomes less flexible, making it difficult to adjust between objects up close and at a distance. This is called presbyopia and often requires reading glasses or multifocals to achieve clear vision.
Multifocals are typically split into 2 different lens powers. The top of the lens is generally for distance vision and the bottom for near vision. Usually, the lens is divided into the 2 varying powers or gradually changes from one to the other.
Lens Coatings
Various lens coatings can extend the life of your lenses and keep your eyes protected.
Types of lens coatings include:
Anti-reflective
Scratch-resistant
UV protection
Tinted lenses (provide a colour tint to improve contrast or reduce signs of ageing)
Mirror coatings (primarily used on sunglasses to hide your eyes)
Your optometrist can provide any information you may need if you're interested in glasses. At Urban Optique, we're dedicated to providing you with informative and friendly care for everything eye-related. Visit us for an appointment today!