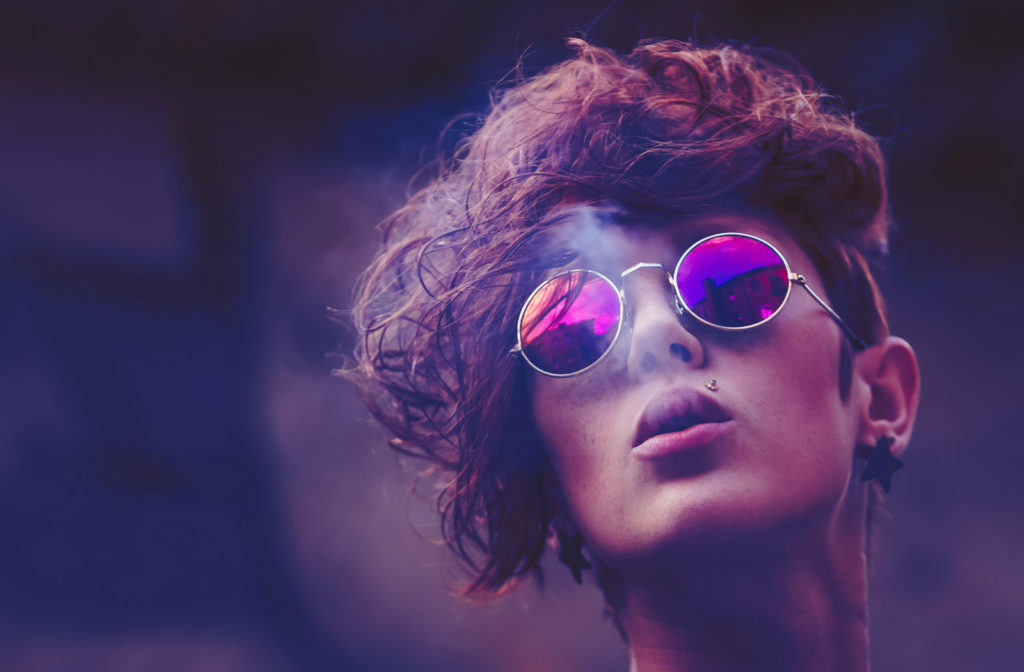 Why are Sunglasses Important?
UV rays can be extremely damaging if you don't take proper precautions to protect your eyes. Overexposure to UV rays has been linked to the development of certain eye conditions, such as cataracts, age-related macular degeneration, and vision loss. If you are experiencing symptoms of vision loss, please visit your optometrist for a comprehensive eye exam.
UV rays are prevalent in all types of weather, and like you can get a sunburn on an overcast day, you can also damage your eyes. It's essential to always have a pair of sunglasses handy, so you are prepared when you need them.
Wearing sunglasses can help keep your eyes healthy while giving you a fun way to accessorize your outfit. There are many different types and styles of sunglasses that you can choose from, but some may suit your face and protect your eyes better than others.
Keeping Your Eyes Healthy
Knowing the basics of UV protection can help you pick out the perfect pair of sunglasses. Although you can get sunglasses from many different places, some styles provide better protection from the sun.
Seek 100% UV Protection
The sun gives out both UVA and UVB rays, which are both harmful to the human eye. Not all sunglasses have adequate protection against UVA and UVB radiation, so make sure you are seeking out sunglasses with 99-100% protection against UV rays as well as block out 75-90% of visible light.
Bigger is Better!
The more light you protect your face and eyes from, the more you minimize your chances of sun damage. Oversized or wraparound glasses are a good option for adequate protection.
Lens Colour Matters
According to the Canadian Association of Optometrists, sunglasses with grey lenses are the best colour choice to reduce light intensity while keeping the most natural colour vision.
Remember Glare
If you frequently spend time on the water or pavement, remember that light reflects off of these surfaces and can cause additional damage to the eyes. Polarized lenses can help reduce glare if you are frequently driving or boating.
Try Not to Scratch Them
Imperfections on your sunglasses' lenses can make it difficult for your eyes to focus, so scratch-resistant coatings can be helpful to prolong the life of your glasses. Ask your optometrist or optician about your options for coatings.
How to Find the Best Style for You
A good pair of sunglasses can protect your eyes and help you feel stylish, but not every style will compliment your face. Your face shape is the best way to determine which style will suit you best.
Finding Your Face Shape
A fun, easy trick you can do at home to see your face shape can be done with a mirror and whiteboard-erasable marker or lipstick.
Pull your hair back, so it is slicked back against your head, allowing you to see the full shape of your face and head.
Take the marker or lipstick to trace around your face shape.
Once you've outlined your face on the mirror, you can clearly see what shape your face is.
Different Styles to Choose From
Have a wide variety of choices is great, but it can make it difficult and overwhelming to find something you really like. Take a look at popular magazines for the latest trends so you have an idea of what you might be looking for, and then take into account what will look best on you.
Round-Shaped
Round-shaped faces are similar in width as they are length, with soft angles. If you have a round face, you'll want to choose darker frames that are wider than they are tall to balance facial proportions.
Styles that you may like include:
Cat's eye glasses
Aviators
Wayfarers
Butterfly glasses
Heart-Shaped
Heart-shaped faces resemble an upside-down triangle where the chin is narrow and pointed, and the crown of the head is wide. Balancing the face through teardrop shapes is ideal.
Styles that you may like include:
Aviators
Wayfarers
Frameless glasses
Rounded or round glasses
Oval-Shaped
Oval faces are longer than they are wide, with the cheekbones being the fullest part of the face. Oval proportions can suit almost any style, but it is important to avoid frames that are too large, making your face seem squashed.
Styles that you may like include:
Cat's eye glasses
Aviators
Wayfarers
Square-Shaped
Square-shaped faces have similar proportions in height and width with an angular chin and straight hairline. Rounded frames can help soften your facial dimenstions where square or rectangular styles can overload your face.
Styles that you may like include:
Large glasses
Teardrop, rounded, or oval glasses
Aviators
Cat's eye glasses
If you need help finding the perfect frames for fashion and function, visiting your local optometrist can be extremely helpful. Your optometrist or optician will happily help you find a style that suits your face and protects your eyes against harmful UV rays. Additionally, you'll be able to source any extra coatings or additions to the glasses to keep them in good condition.